The United States of America enjoys the exorbitant privilege of  reserve currency status. Reserve currency status mean we all trade goods and services internationally with dollars. The federal reserve continues increasing the money supply via quantitative easing pumping @ $120 BILLION USD EVERY MONTH + Multiple Multi-Trillion dollar government spending programs + ROCK BOTTOM NEAR 0% INTEREST RATES  = immient HYPERinflation.  
Quantitative easing (QE) is a form of unconventional monetary policy in which a central bank purchases longer-term securities from the open market in order to increase the money supply and encourage lending and investment. ... It also expands the central bank's balance sheet.
THE LABOUR SHORTAGE PUTS PRESSURE ON EMPLOYERS TO RAISE WAGES WHEN PRICES ARE AT AN ALL TIME HIGH AND CLIMBING DAILY. PROFITS ARE SHRINKING DAILY AND THE MARKETS DEMAND GROWTH OR RISK CAPITAL FLIGHT. WHEN THE MUSIC STOPS AND INTEREST RATES RISE HOW WILL THESE BUSINESSES ON GOVERNMENT LIFE SUPPORT SURVIVE?
ZOMBIE COMPANIES ARE A HUGE PERCENTAGE OF ALL PUBLICLY TRADED COMPANIES TODAY IN THE US EQUITIES MARKET.
What Are Zombies?
Zombies are companies that earn just enough money to continue operating and service debt but are unable to pay off their debt. Such companies, given that they just scrape by meeting overheads (wages, rent, interest payments on debt, for example), have no excess capital to invest to spur growth. Zombie companies are typically subject to higher borrowing costs and may be one just event—market disruption or a poor quarter performance—away from insolvency or a bailout. Zombies are especially dependent on banks for financing, which is fundamentally their life support. Zombie companies are also known as the "living dead" or "zombie stocks."
LET'S TALK HOUSING, THE BEDROCK OF AMERICA'S FINANCIAL SYSTEM.
NOW MAYBE THE PICTURE IS BECOMING CLEARER AND YOUR BUYING GOLD BULLION OR BITCOIN EXITING ANY US DENOMINATED ASSETS ASAP
LET'S DO ONE MORE EXAMPLE TO SUMMARIZE. YOUR JOE BLOW AMERICAN IN WHEREVER TOWN AMERICA. YOU DRIVE TRUCKS FOR A LIVING BRINGING GASOLINE TO GAS STATIONS.
YOU JUST GOT A NEW BETTER PAYING JOB DOING THE SAME WORK FOR MORE PAY AND EVEN GOT A SIGNING BONUS BECAUSE OF THE LABOUR SHORTAGE. GREAT!
NOW YOU GET A NEW TRUCK, BUY A NEW HOME AND GOT A GREAT DEAL ON INTEREST RATES BECAUSE MONEY IS CHEAP YOUR CREDIT IS GOOD AND YOUR INCOME IS HIGHER THAN EVER.
SURE HOMES ARE MORE EXPENSIVE THAN EVER BUT YOU CAN AFFORD IT NOW BECAUSE YOUR WAGE IS HIGHER AND YOUR WIFES IS TOO.
AWESOME! SOUNDS LIKE ITS ALL WORKING OUT RIGHT.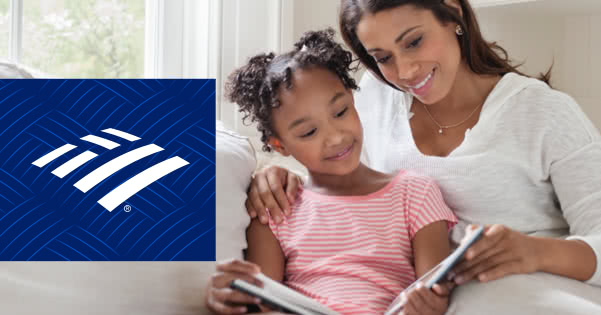 YOU GET A GREAT RATE OF 2.75% FOR 5 OR MORE YEARS AND LIFE IS GOOD. WHAT HAPPENS WHEN YOUR TEASER RATE DOUBLES OR TRIPLES? WHAT IS YOUR PAYMENT NOW IF RATES RISE TO 3.75% OR 8% ?
e.g. YOU PAID $500,000 FOR YOUR HOUSE IN 2021 PUTTING $100,000 DOWN @ 2.75% ARM for a 5 year 6 month term with a monthly payment of $1916.30 and can make this payment and your new truck payment no problem. What now will you do when your rate changes? Can you afford your mortgage @ 5.75% with a new payment of $2617.62 ?
Maybe you can and I hope so but what if these skyrocketing housing costs don't coninute their rate of value appreciation? Worse yet, what happens when your home costs you more monthly in interest and is worth less market value than purchased for? 2008 repeats but much much worse because we papered over the 2008 moving balance sheets around without addressing systemic risks.
GAME STOP GAME OVER USD HEDGEMONY TERMINATION IS INEVITABLE!
Adjustable-rate mortgage (ARM)
Also called a variable-rate mortgage, an adjustable-rate mortgage has an interest rate that may change periodically during the life of the loan in accordance with changes in an index such as the U.S. Treasury-Index (T-Bill) or the Secured Overnight Financing Rate (SOFR). Bank of America ARMs generally use SOFR as the basis for ARM interest rate adjustments.

Your monthly payment may fluctuate as the result of any interest rate changes, and a lender may charge a lower interest rate for an initial portion of the loan term. Most ARMs have a rate cap that limits the amount of interest rate change allowed during both the adjustment period (the time between interest rate recalculations) and the life of the loan.
GOOD LUCK ALL!
---